Welcome to my Practice
The Internal Family Systems psychotherapy model is a 21st Century, evidence based, experiential model that sees the human mind as a system of specialized parts or instincts that help us adapt to adverse life events that occur within primary attachment relationships.  Developed by Richard Schwartz, IFS is guided by the cardinal principle of curiosity and is a transformative technology that removes constraints and transports us to our highest potential.
Human beings are wired to attach and exist in relationship. With trauma, the loss of primary attachment generates grief, fear, anger, shame, and guilt.  Instinct tells us how to adapt to these experiences and often takes us into repetitive addictive cycles where we move between harsh self-criticism, hedonistic distraction, over-identification with others, and isolative, extreme behaviors. In this cycle, we feel alone, cutoff from people we love and need.  IFS jump-starts the healing process and focuses on the relational field and primary attachment relationships over the continuum of our lifetime.  The result is often profound, unprecedented clarity, connection, compassion, and courage towards our-selves and others.
Since 1997, the preponderance of people I've met with in experience histories of developmental trauma.  To provide the best care possible, I've trained in evidence-based psychotherapy models that focus on the broad continuum of symptoms associated with this condition.  This curriculum includes: the advanced diagnosis and treatment of addictions (BU School for Social Work, 2000-01), group psychotherapy (Northeastern Society for Group Psychotherapy 2002-04), Dialectical Behavior Therapy (DBT, 2004-07), IFS (2007-present), Intimacy from the Inside Out (IFIO—IFS Couple Therapy, 2012-present), Eye Movement Desensitization Reprocessing (EMDR, 2012-14), Accelerated Experiential Dynamic Psychotherapy (AEDP, 2013-16), Emotionally Focused Therapy for Couples (EFT, 2017-2019). I discovered IFS in 2007 and have focused intensively on this extraordinary model since. I provide individual and couple psychotherapy and I'm an IFS-I approved clinical consultant for IFS certification.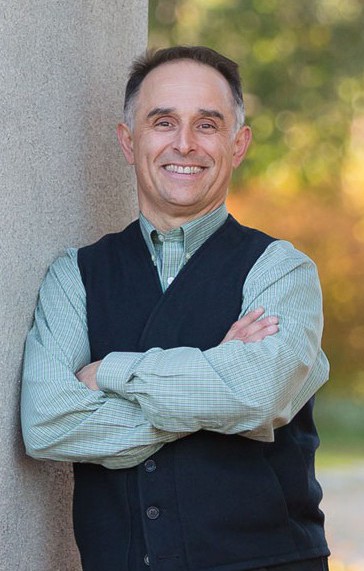 Ray Howard, LICSW
Approved Clinical Consultant for IFS Certification 2023
Certified IFS Psychotherapist 2010
IFS-I Program Assistant 2009-present
NH License 1335
Smith College School for Social Work 1997
University of Massachusetts 1995
We cannot solve our problems with the same thinking we used when we created them.
–Albert Einstein